Fill the can about three fourths full of water, while keeping the hole blocked.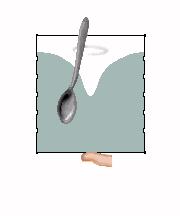 Stir the water to establish a central depression then unblock the hole.



A whirlpool will develop and its air core will snake its way down toward the hole.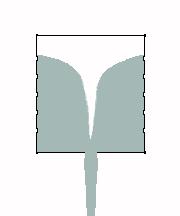 The exiting water flow rate will be a function of the hole size and the pressure differential between the inside and outside at the hole.
When the air core pierces the hole, the cross-sectional area of the exiting water stream will be suddenly reduced.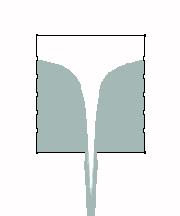 The changing momentum of the moving water will produce an "impulse" which will rapidly deform the bottom of the can.