Home | Up One Level
USS Ruff MSC(O)-54
Coastal Mine Sweeper (Old)
1943-1969
Formerly USS YMS-327 and USS Ruff AMS-54

Installed 26 Nov 2006. Latest Update 13 Dec 2016.
New or revised information is in bold.

For a history of the USS Ruff, see the Ruff excerpt from the
Dictionary of Anerican Naval Fighting Ships

Click on images to see larger versions and other details.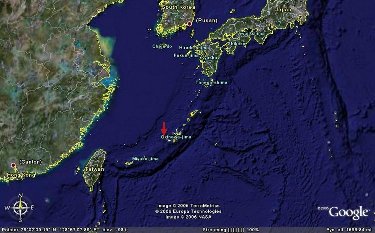 YMS-327 location near Okinawa on 04 May 1945

San Francisco, CA - 1964


1964


The "Galley" - Main Deck - 1964


Everett Harbor - Everett, WN - 1964


Long Beach, CA? - 1965?


Puget Sound, WN - 1966
17 Nov 2014 Comments from Phillip Hays
Officer In Charge of Ruff Decommisioning

I saw your list of ship's crew for the USS Ruff MSCO-54.

I was her last Officer in Charge in 1969. I was a boot Ensign on the USS Cape MSI-2 [Mine Sweeper Inshore] for nine months when the Navy decided to get rid of the MSIs. The Mine Squadron had to do something with me so they assigned me as Officer in Charge for decommissioning the USS Ruff.

The engines had been removed before I came aboard so my function was just to sign paperwork. I didn't know anything about decommissioning a ship, and everyone else knew that too. So I told the Chief in charge that I would stay out of his way and let him do his job. If he needed me for anything he could find me sunning on the top of the pilot house.

I think I was there for about a month and then they sent me to the USS Oklahoma City CLG-5 in Japan.

There were about a dozen fellows working on the Ruff for decommissioning. I don't know if any of them were assigned to the Ruff or if they were part of a shipyard crew. The ship was decommissioned somewhere on the north side of Terminal Island in the Los Angeles Inner Harbor.

Phillip Hays, October-November 1969, Ensign, Officer in Charge
For other photos of USS Ruff, see
http://www.navsource.org/archives/11/19327.htm NavSource Online: Mine Warfare Vessel Photo Archive
No longer available - 13 Dec 2016