Word Physics
Myra DaVault Fritzius, BS, MA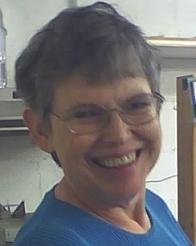 Myra Fritzius is a retired High School and College teacher/instructor in speech and drama and lives in Starkville, Mississippi with her husband Bob. Myra Jane DaVault was born in Harrisburg, PA in October 1943 where her father was in the US Army. She attended public schools in Hornersville, Campbell, and Malden, MO. She earned a Bachelor of Science in Education from Southeast Missouri State College and a Masters of Arts in Theatre from the University of Missouri.
Work and Teaching Experience

  
East Mississippi Community College, Columbus AFB, MS             Jul 1997 - Jul 2006 
Mississippi State University, Mississippi State, MS              Jul 1994 - Jul 1997
Dyersburg High School, Dyersburg, TN                             Jul 1986 - Jul 1994
Dyersburg State Community College, Dyersburg, TN                 Jul 1986 - Dec 1993 
Carter County R-1 Schools, Van Buren, MO                         Sep 1980 - Jun 1986  
Richmond High School, Richmond, MO                               Sep 1979 - Sep 1980 
Three Rivers Community College, Poplar Bluff, MO                  Summer 1982, 1983
Kelly Services, Kansas City MO                                   Jan 1979 - Sep 1979
Theatre for the New City, New York, NY                           May 1976 - Dec 1978  
Malden R-1 Schools, Malden, MO                                   Sep 1972 - May 1976
Southwest Baptist University, Bolivar, MO                            Summer 1973
Theatre Department, University of Kansas City, Kansas City, MO   Jan 1971 - Jan 1972
Sikeston R-V Schools, Sikeston, MO                               Sep 1968 - May 1970
Delta C-7 Schools, Deering, MO                                   Jan 1967 - May 1968
Pemiscot County Welfare Office, Caruthersville, MO               Sep 1965 - Mar 1966


Contact: myrafritzius@bellsouth.net

Installed 22 Sep 2014. Latest Update 23 Sep 2014.